"Access to virtual mentoring sessions with Barry and Lucy has renewed my commitment to artistic endeavours.  Their unique skills and knowledge provide immediate help that is specific to topics I want to review.  Their professional knowledge, enthusiasm, teaching patience is the reason I will continue these sessions".   
Chris Kosharek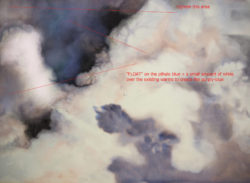 "I cannot thankyou both enough for the confidence you have given me and I must thankyou from my heart for what I have learnt in doing this mentorship.
Since completing your mentorship I have now realized that it is okay to be proud of my work and it is not showing off. It has truly been invaluable" – Anna-Maree
"Thank you so much for the mentoring of all aspects of my art.
Your mentoring approach and delivery is "liquid gold"." – Brian